August 26 to October 8, 2009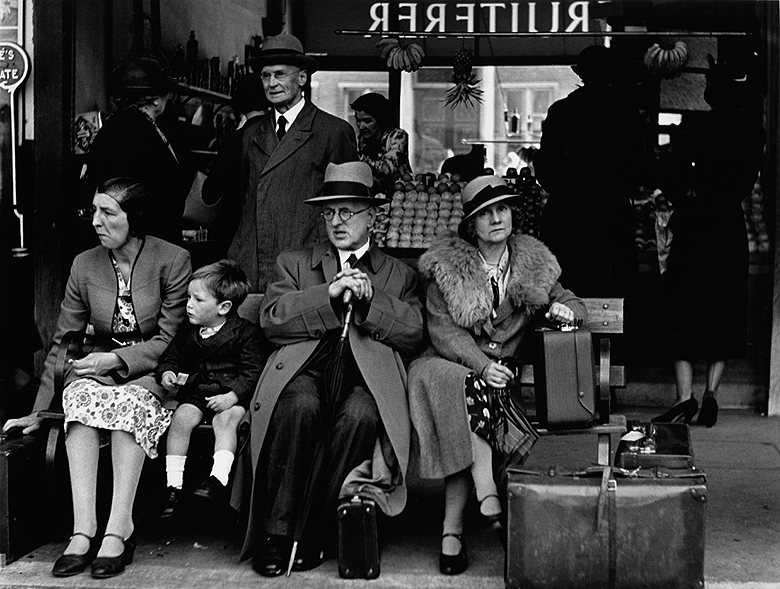 From August 26 to October 8, 2009, Galerie Hilaneh von Kories will present the exhibition »I am a lucky man.«, a selection of the most significant pictures by Wolfgang Suschitzky. The artist, born in Vienna in 1912, the son of socialist bookseller, counts among the most remarkable British cinematographers and photographers. Part of the selection of his best black and white images are snapshots he took in Charing Cross Road in London, home of the city's most important book stores at that time.
Back in Austria, Suschitzky had studied photography at Höhere Graphische Bundes-Lehr- und Versuchsanstalt, inspired by his older sister Edith Tudor-Hart, who had studied photography at Bauhaus and later married a British physician.
When the Austrofascist movement took over in 1934, Suschitzky fled to the Netherlands. But thanks to lucky circumstances, he moved on to London. In the beginning he struggled to make ends meet, while occasionally assisting his much more successful sister. But when he was given the opportunity to become a cameraman for documentaries, he was able to start a successful career as a cinematographer. He worked on more than 200 films and was involved in »The Bespoke Overcoat«, a short, which received an Oscar in 1956. His most famous works are »Get Carter« (1971), a movie with Michael Caine, and the film version of the James Joyce book »Ulysses« (1967), which won the British Academy for Film and Television Arts Award.
During his years in the movie and television industry, Suschitzky kept his Hasselblad by his side and took thousands of still photos. In some of his portraits, mostly shot in a black and white, he captured famous people like Indian Prime Minister Nehru and scientist Robert Fleming, while making a name for himself as a specialist in animal photography. Suschitzky, 97, and his body of work have only recently been discovered and are being shown in Germany for the very first time. The photographer will be travelling to Hamburg to participate in the opening of the exhibit.
Suschitzky's images reflect the distinct eyes of a documentarian combined with a poetic sensibility and the enthusiasm of a progressive mind. A man who saw his work as a valuable political tool, and as an instrument for learning. He did not consider any rules or any conventional wisdom when framing his objects. »Composition is not a matter of rules«, he said. »It's a matter of taste.«
The exhibit titled »I am a lucky man.« presents a selection of about 60 Silver gelatine prints on Baryte including 11 Vintage prints. There is also a book available titled »wolf suschitzky photos«, SYNEMA-Publikationen Wien.
Wolf Suschitzky:
I am a lucky man
London since 1934
August 26 to October 8, 2009
Vernissage: October 8, 2009, 19:00h | Laudatio: Dr. Henriette Väth-Hinz
Opening Hours: Tuesday to Friday 14:00–19:00h and by appointment
Galerie Hilaneh von Kories
Stresemannstraße 384a (in the courtyard)
22761 Hamburg
Tel: +49 (40) 423 20 10
mail@galeriehilanehvonkories.de
www.galeriehilanehvonkories.de
Veröffentlichungen zu dieser Ausstellung