HighLights
30 Years of Photoselection
From March 21 to April 24, 2013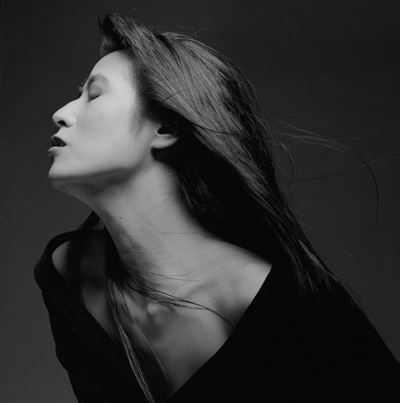 It is an A-list of musicians, models, talk show hosts, athletes, comedians, artists, writers and, first and foremost, actors. Pictured in unusual surroundings and quiet moments, brazenly staged situations and compelling presentations. They are the photographs that document what Photoselection has become over time – a showcase for the art of the contemporary portrait.
What started on January 2, 1983, in Hamburg-Eppendorf with not much more than a typewriter, a telephone, cabinets full of black and white photographs and an enormous amount of enthusiasm rapidly evolved into a photo agency with a strong brand name. Over those 30 years, Hilaneh von Kories and her team embraced and shaped changes, in production requirements as well as market and content development. Photoselection represents renowned photographers and offers a sophisticated, constantly expanding archive for German and international celebrities. Outstanding studio shoots guarantee the agency's role as an important industry player.
Mathias Bothor, Sophie Marceau, 1997
Frank Schemmann, Hannelore Elsner, 2008
Niko Schmid-Burgk,
Joachim Kaiser, 2008
In 2005, Hilaneh von Kories founded a gallery that bears her name as a platform for classic prints beyond the fleeting digital stream of information and as a forum for upcoming photographers. At the center of attention are striking individual images and the capacity to highlight the body of work and the themes that the artists have focused on.
It is a perfect match for Hilahneh von Kories to celebrate the 30th anniversary of her agency, Photoselection, at her gallery with works by 45 photographers, among which longtime collaborators Jim Rakete, Anton Corbijn, Mathias Bothor and Sheila Rock, lensmen like Christian Schoppe and Peter Hönnemann and representatives of the younger generation of photo artists, among them Vanessa Maas, Jeanne Degraa and Stefan Klüter.
The exhibit was curated with a very personal view. The subjects themselves attract the eye of the observer – individual and touching character studies way beyond the classic portrait, showing Hannelore Elsner, Senta Berger or Iris Berben, Dennis Hopper, Gert Voss or Mario Adorf, Dieter Moor, Jogi Löw or Hape Kerkeling, Pipilotti Rist, Markus Lüpertz or Jonathan Safran Foer.
Alfred Steffen, Willy Brandt, 1987
Peter Hönnemann,
Carla Bruni, 20007
Derek Ridgers, Keith Richards, 1986
Images create public awareness and bring people together. "HighLights" does take the idea and carries it further. It is a thank you to the contributors that accompanied Hilaneh von Kories for all these years. At the end of the exhibit, the photographs will be auctioned off to benefit Doctors without Borders. Written bids can be placed for the entire duration of the show. The auction will be held during the closing party on Wednesday, April 24, 2013.